Those of you who've read the latest development report will already know this: I've got a new product available :)
Footstepper
is a complete footstep solution for Unity!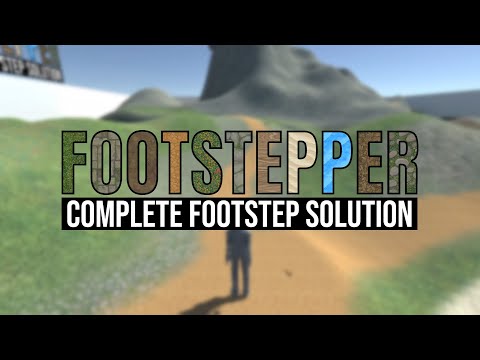 Footstepper
adds a versatile, reusable and extensible footstep system to Unity.
Play different audio clips and spawn prefabs based on what you're stepping on and use IK for foot placement on the ground. All features are supported in 2D and 3D games – it doesn't matter if you're going 1st person, 3rd person or top down, Footstepper has got you covered!
Check out the
demo
or read through the
documentation
.
It's now available for
$10 on the Asset Store
.
Please consider rating/reviewing my products on the Asset Store (hopefully positively), as that helps tremendously with getting found.
If you're enjoying my products, updates and support, please consider supporting me on
patreon.com
!