I have some mecanim animated models with
attack
animation. Some animations by default take 2.5s and some take 0.8s.
Now I want monster combatant to animate the attack based on its attack speed.
For that, I am using
mecanim settings > set animator speed: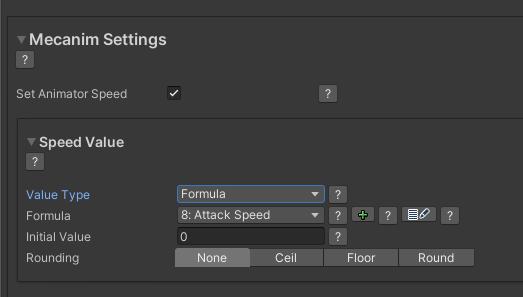 It works fine, but as it's based on default mecanim animation time, monster with 0.8s default animation time, will always "attack" faster even with the same attack speed as the monster with default animation time 2.5.
Any idea how can I fix this?