I want to implement a lifesteal powerup that would restore player's HP based on damage dealt to the enemy combatant.
I achieved a great result by doing this:
1. Creating
Status Effect
called
Lifesteal
(with default settings)
2. On ability itself called e.g.
Spell 1
I have set
User change > Value change > HP
with a requirement:
Status Effect > Lifesteal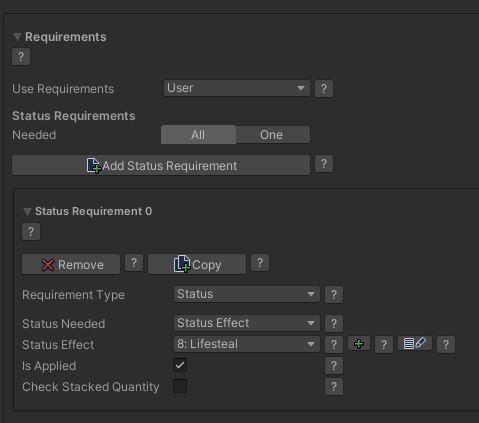 There I define efficiency, which defines how much HP should be restored based on the DMG formula. E.g. Restores 50% of the dmg dealt.
This works like a charm, but I would like to avoid setting this up for each ability separately. Is there any smarter way how to achieve the desired behaviour?
Thank you