What I want to achieve: I want for the player, to be able to pick a status effect Enchant Fire after he defeats his first monster (finishes the first battle) and when it's active, it should deal extra damage to monsters/combatants, that are more vulnerable to the fire element.
I went through tutorials and I probably have missed something, but I can't figure what it is, so please see my set up and maybe you could help out. (otherwise, I might figure it out one day):
1. I have Status Effect Enchant fire > Attribute settings > Attack Attribute > Element > Fire
2. I have combatant Serpent Warrior with this setup of attack attributes: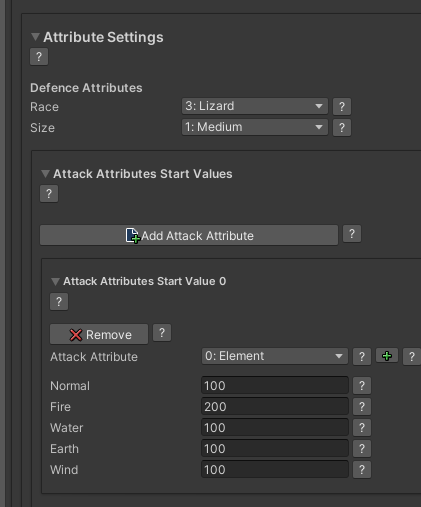 3. I have player combatant, with all element attributes set to 100 (which however shouldn't matter, as tutorial says, the receiving damage is based on the target attack attributes).
4. Then I have Ability > Attack: (which I also tried without specifying the attack attribute explicitly)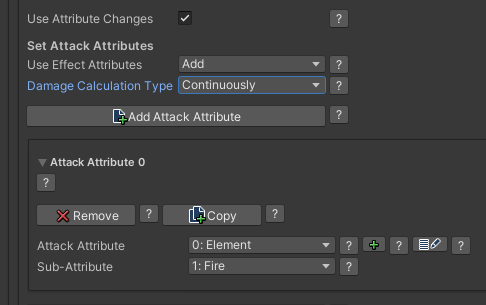 5. Now when I defeat a monster and in the decision dialogue I pick the Enchant Fire Status effect, this is what I see: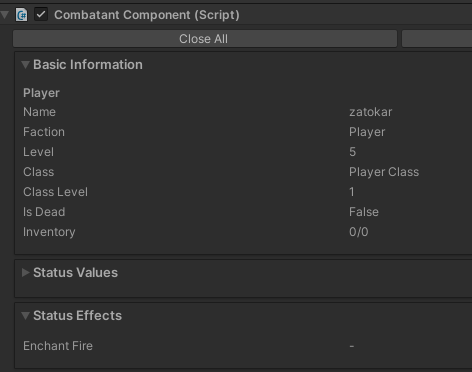 Yet I still deal the same amount of damage to the monster with 200 Fire attack attribute.
What am I missing? :(